Our mission is to serve as an advocate for the creation and growth of competitive, profitable and sustainable business enterprises.  
We are committed to providing access to business networks, education workshops and collaborative training programs to promote best practice solutions that emphasize economic development, ownership and wealth  building practices.
2004-2019
The North Baton Rouge Chamber of Commerce (NBRCC) was organized to serve North Baton Rouge communities in general and the 70805, 70807, and 70811 zip code areas in particular and covers 12,299 square miles and consist of 85.3% African American.
Still regarded as a fledgling entity in comparison to its more established counterparts, the much-needed NBRCC resources are designed to promote economic development in North Baton Rouge, grow jobs and improve the area's business climate and competitiveness.
2020
As the Covid Pandemic emerged, the NBRCC has been basically dormant. While the NBRCC's mission is to engage with local businesses and increase its membership, the problem is the lack of upscale businesses operating in North Baton Rouge. Notably, major food chains, restaurants, cinemas, shopping malls and medical clinics are not located in the North Baton Rouge area.
As seen in recent years, it has been economically damaging for a major company to make a profit in certain neighborhoods that are considered to be troubled by crimes. That dynamic can be related to major grocers that led to what is described as "food deserts" giving local residents with no choice but to travel long distances to obtain fresh fruits and vegetables.
2021
As of January 2021, conducting meetings have been easier with access to Zoom.  While the current and coming months are and will be challenging, the organization will focus on overcoming the obstacles of the past year due to the pandemic in its attempt to address reconstruction and assist for-profit and nonprofit organizations as well.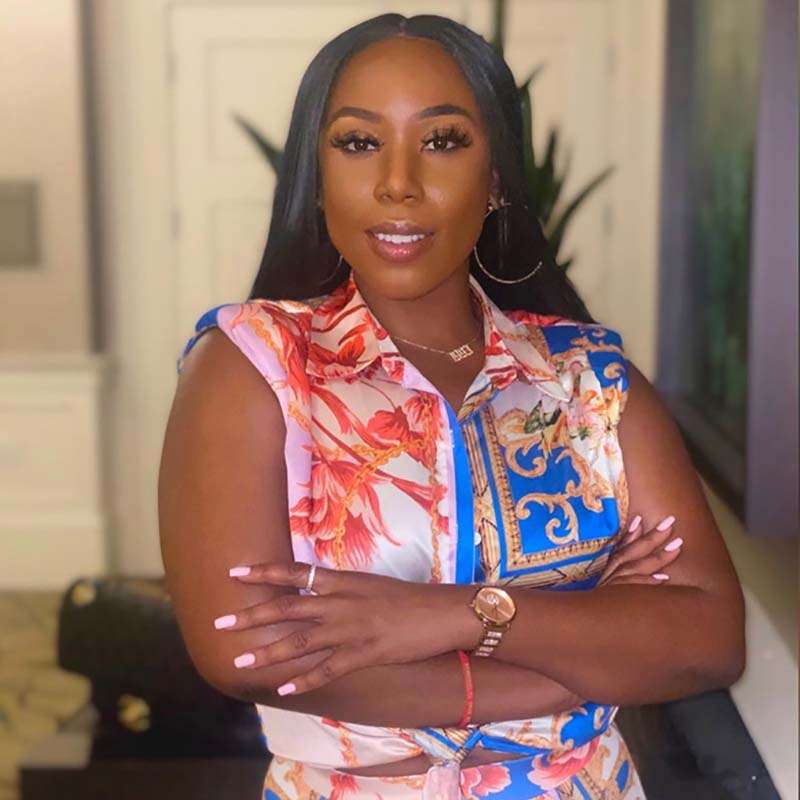 Laci Sherman
President
Laci Sherman serves as the President of the North Baton Rouge Chamber as the Executive President. She is the founder and CEO of Elite Circle Solutions management consulting firm based in Baton Rouge Louisiana.

Laci's career background entails professional project management with extensive experience in large scale projects, process development, training development and facilitation, as well as working on several implementation projects and programs within the public sector. Laci is also a market leader in Louisiana's local community engagements, with a passion for expanding small businesses.

Laci is also a Co-Founder of Making Her Deposits, a professional network to support women in business through seminars, virtual workshops, and community engagement. As a minority women business owner, Laci advocates for the adversity that arises in information and opportunities, and seeks to bridge the gap by empowering and educating professional women on a rise in business. Laci is a proud member of Delta Sigma Theta Sorority Inc. In 2021, Laci was featured and nationally recognized as 100 Women in Business.

Laci, a Baton Rouge native, earned her Bachelor's degree in Kinesiology from Southeastern Louisiana University before earning her Masters of Healthcare Administration degree at the University of North Texas Health Science Center.

In her spare time, she commits and volunteers with organizations such as Young Entrepreneur Academy (YEA)- LSU, Business Network International, and Professional Women of St. Tammany Parish.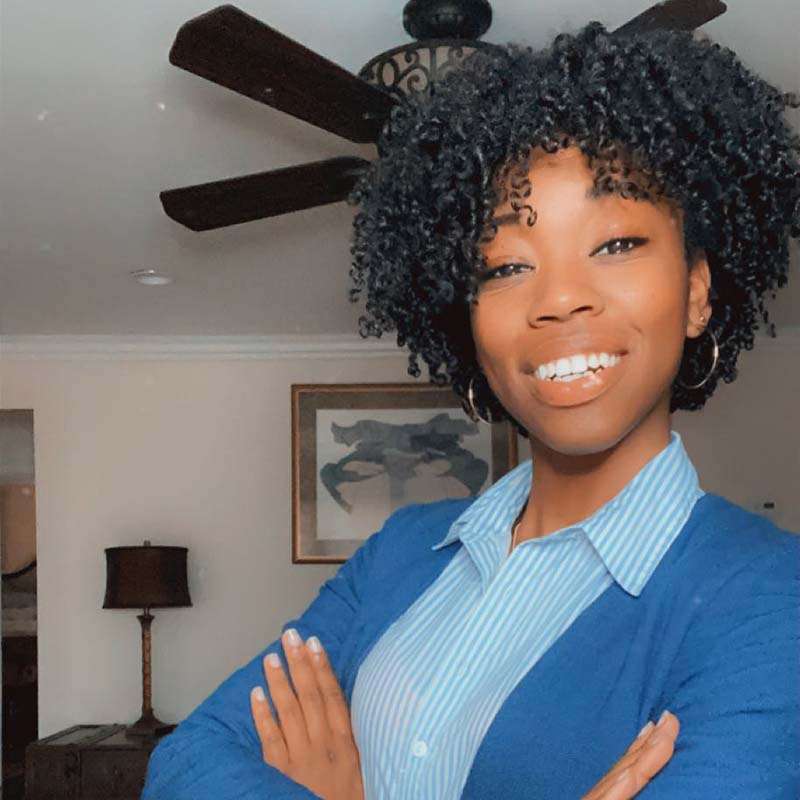 Mikayla Bates
Vice President
Mikayla Bates serves as the Vice President of the North Baton Rouge Chamber.

Mikayla professional career entails financial management as a Senior Financial Advisor for a minority-owned firm, Gulf Coast Financial Advisors and Associates. She was the top financial advisor for 2020 in the Louisiana and Mississippi region.

Mikayla's interest in serving as Vice President is to bring new opportunities and attraction to Baton Rouge.

Mikayla is a former member of the Jefferson Chamber, the New Orleans Chamber, and the New Orleans Black Chamber. She learned many things and wants to implement, and enhance those same ideas here while also shaping them to fit the Baton Rouge community! She is excited for the future of the North Baton Rouge and Greater Baton Rouge area.

Mikayla is a native of Baton Rouge and graduated University High and Xavier University of Louisiana with a Bachelors in Accounting and a dual minor in Business Administration and Spanish..
Ladira James
Secretary
Ladira James serves as the Secretary of the North Baton Rouge Chamber.

Ladira is a native of Baton Rouge, Louisiana and graduated from Baton Rouge Magnet High School, and Clark University, with a Bachelors of Psychology degree at and Master's in School Counseling at Xavier University.

Ladira is currently pursing her doctorate in Clinical Mental Health Counseling. She is an independent business owner, investor, growing entrepreneur, a Mental and Behavioral Health Counselor Professional at Allstar Community Care, and proud member of Delta Sigma Theta Sorority Incorporated.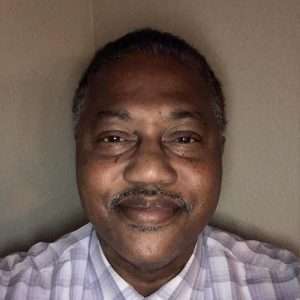 Terry Brown
Treasurer
Terry Brown Serves as the Treasurer the North Baton Rouge Chamber of Commerce.

Business Development Officer at Guaranty Bank & Trust, SLU Alumni Association Finance Committee, Phi Kappa Phi Member, Treasurer of the African American Alumni Chapter of SLU, Treasurer of the North Baton Rouge Chamber of Commerce, Ordained Deacon - Mt. Vernon MBC of Hammond.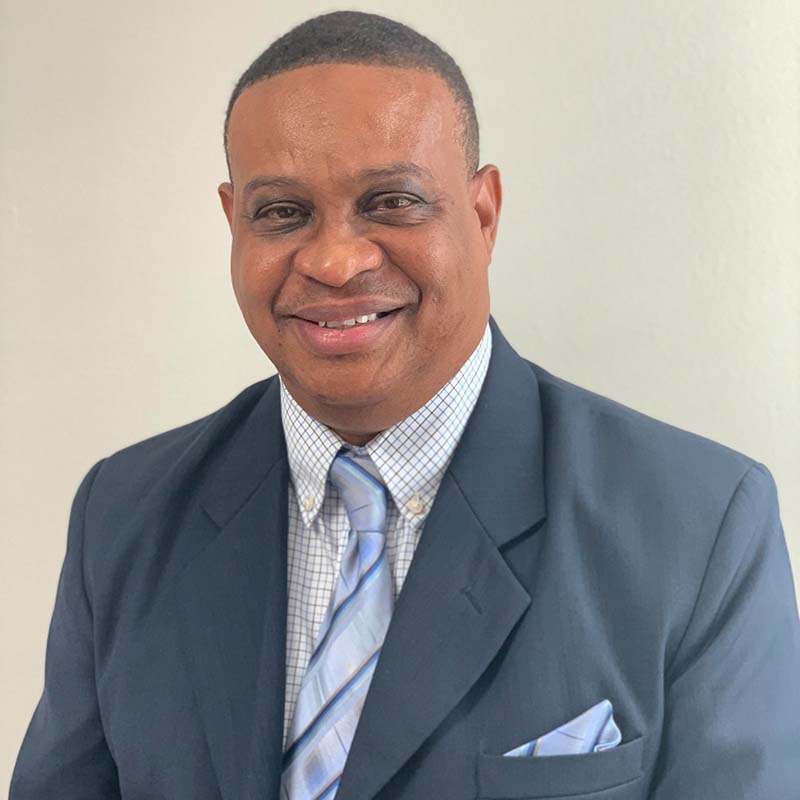 Henry Belin
Director Strategic Planning
Henry Belin Serves as the Strategic Director the North Baton Rouge Chamber of Commerce.

Henry is the Director of Business Development for Concessions Solutions Unlimited Digital Marketing a Louisiana based company with a team of creative business specialists that help start-ups and small businesses make an impact using text messaging and marketing solutions.

A Louisiana native Henry's lends his experiences as a trained Chef, business administration major, local operator, and entrepreneur to help businesses build organizational resiliency which not only promotes growth but enables businesses to redesign the new rules, roles and relationships where they need a path for sustainable success.