Take advantage of the affordable advertising
& sponsorship opportunities.
Increase your local visibility
Be listed in the online Member Directory, Shopping & Dining Guide with web and social media links.
Attend monthly Chamber events and network with other North Baton Rouge business professionals and potential
customers.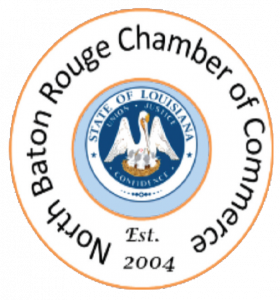 Take advantage of training and education opportunities
Attend free workshops & industry-specific round-table events to help you run a smarter, more profitable business
Serve with fellow members on a Chamber committee or task force in support of the Chamber's mission & goals
Connect with the community
Display your membership window decal that identifies you as a Chamber member
Post deals, classifies, and job postings on the Chamber website
Support Chamber-sponsored community events and our high school scholarship program
Research shows that consumers are 63% more likely to buy from a business that is a Chamber member
The Chamber gives member referrals
Why people join the north baton rouge chamber of commerce?
Access to exclusive member only events.
Networking opportunities to promote
yourself and your business.
Volunteer events to support the
community in which we live and work.
Exclusive seminars and roundtables
providing education and information on
current topics.
Connect with others in the community
that share your interests.